Bellini Petal Lollipop Wedding Favors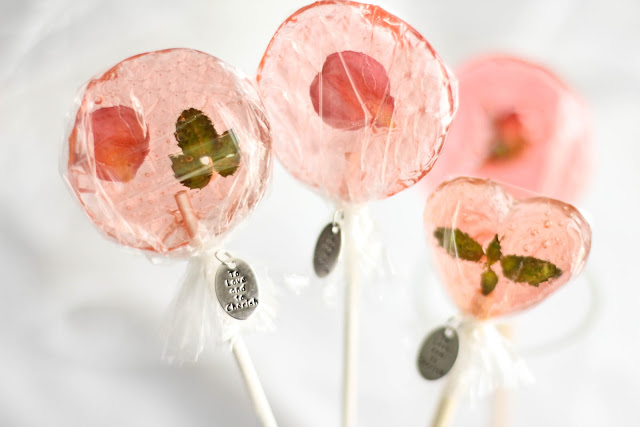 Homemade lollipops!  These Bellini flavored lollipops would be perfect for wedding favors, party treats or an exceedingly glamorous party.
These pretty pink rose petals and fresh mint are perfectly suspended in delicious Bellini flavored hard candy pops.  Fresh flowers and herbs infused into darling pink candy pops.
Wedding favors aren't just limited to bridal bouquets.  You can share candy and other little favorites of your.  These lollipops are both organic and will bring a fresh feel to your wedding favors.  In fact, these favors can be used for the bridal shower and possible baby showers.
Bellini Petal Lollipops are great for any whimsical and fabulous event.
For more flower and herb ideas to infuse lollipops with, be sure to check out the links below for the DIY Bellini Petal Lollipop Wedding Favors!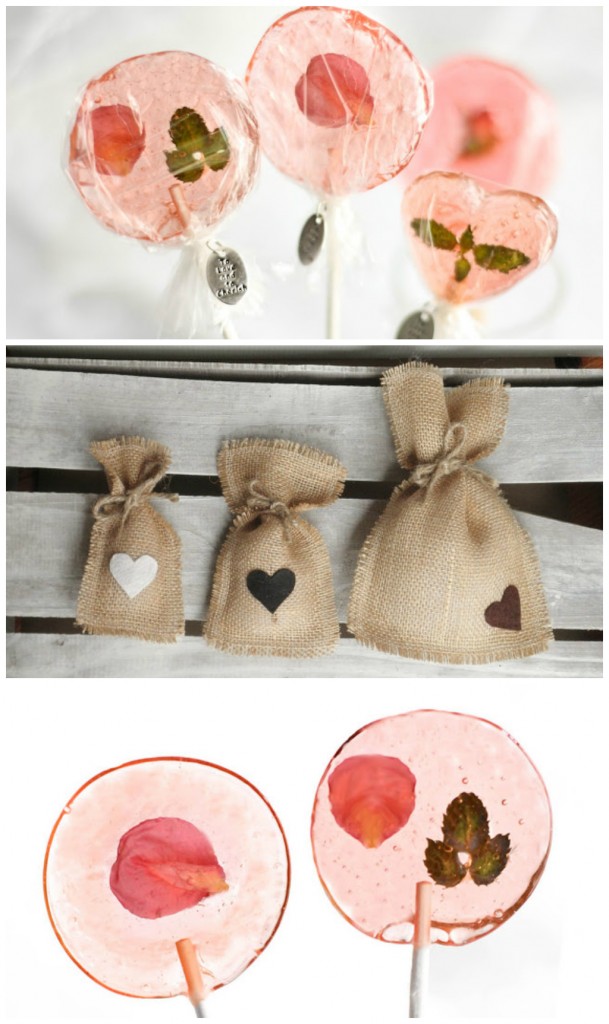 Bellini Petal Lollipops by Sprinkle Bakes, Click here for DIY recipe

For Wedding Bags featured, click here for Etsy shop