Wedding Budget Worksheet 1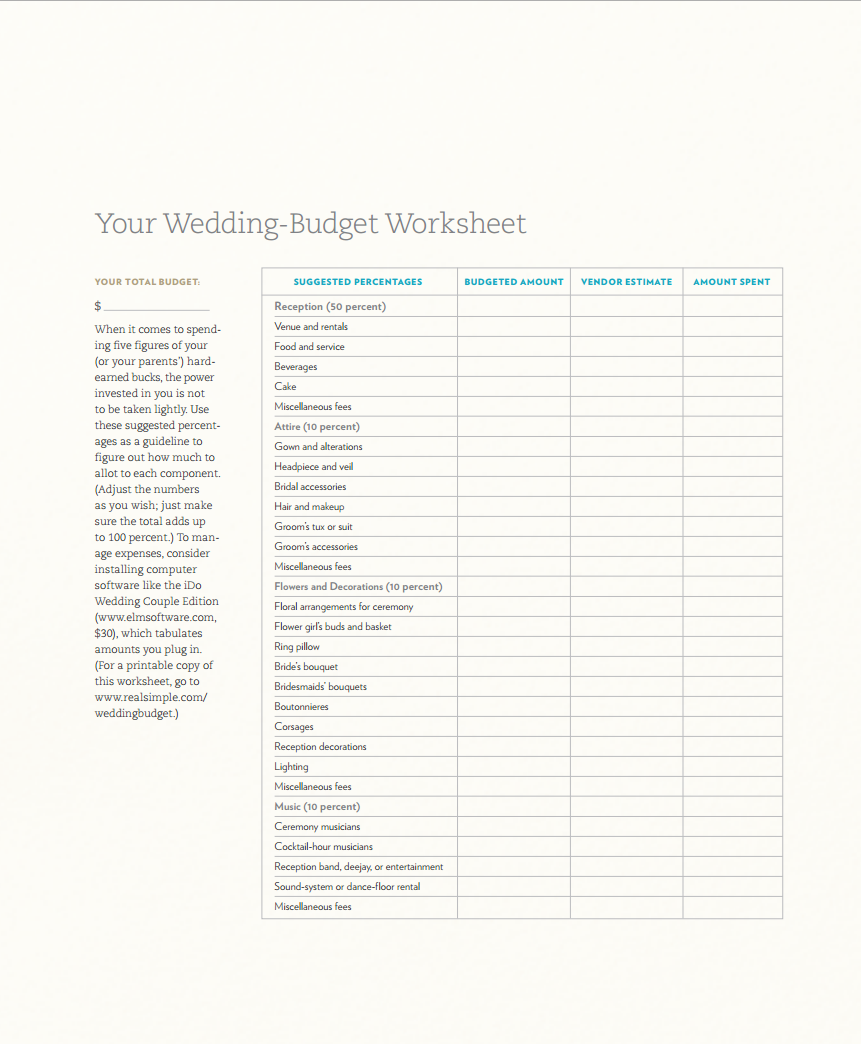 Wedding Budget Worksheet 1
Planning a wedding on a budget is not easy. USA Today reports that the average couple spends $27,000. It is no surprise that wedding costs can quickly add up. Get prepared with these checklists. Print out these budget sheets and start saving time and money. Also, Check out what recent brides have to say about their wedding experience and where you should spend/save the money. In the first images that can be printed, you will see a section for budgeted amount and vendor estimate. Use the first document to get started. When things are becoming finalized use the below documents.