Instant Mocha Mix Favors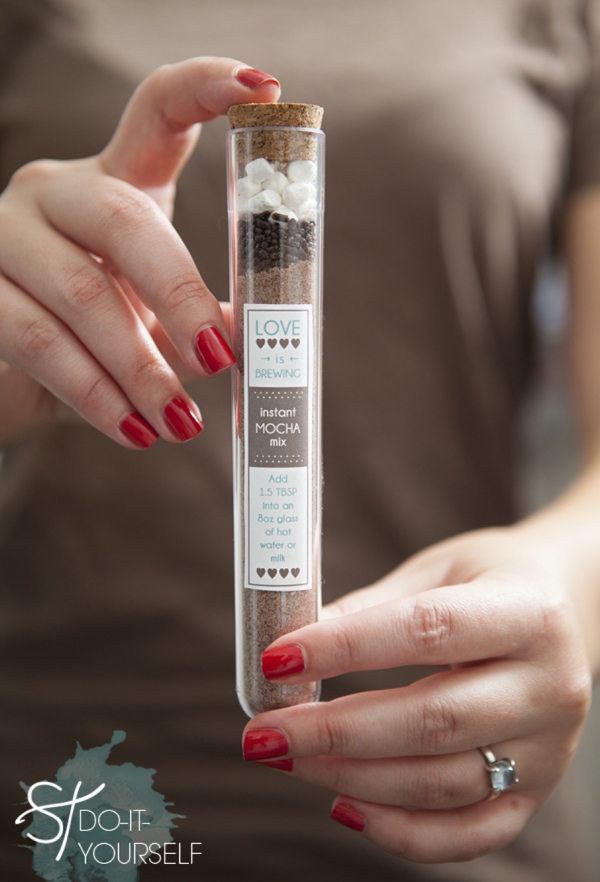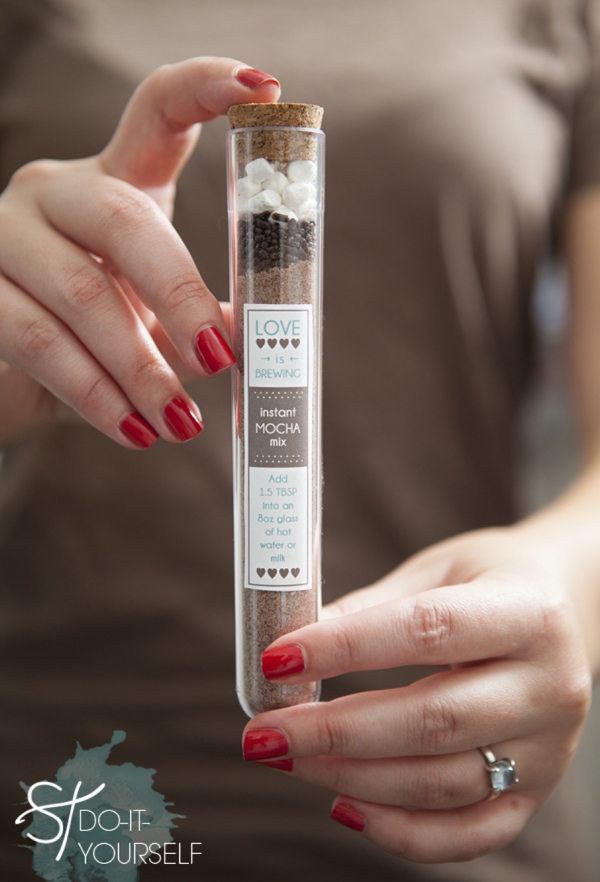 Wedding favors are a thoughtful way to thank your guests for witnessing your marriage and celebration your union.   Right now I'm loving this trendy DIY Instant Mocha Mix from Something Turquoise.  I originally saw something like this in Brides Magazine and the idea is clever.  These can be gifted to the bridesmaid or to all the wedding guests.   In fact, homemade food is popping up in jars as well.  Package homemade lemonade mix, cookie mixes, s'more packages, spice mixes or a number of other food mixes.
Designing your own unique favors is one easy way to infuse your special day with your personality and themed wedding.  Make these wonderful gifts to give any time of year and also for wedding favors.  Give your guests something they can use and will enjoy.
Edible wedding favors are always one of the most popular favors among guests.   Edible wedding favors are always a hit.  These wedding favors won't take long to prepare either.  Give them favors they will eat up!
Give your guests a bite to remember with these adorably delicious parting gifts!
DIY Instant Mocha Mix Wedding Favors from Something Turquoise, click here for instructions!