Distressed Painted Mason Jars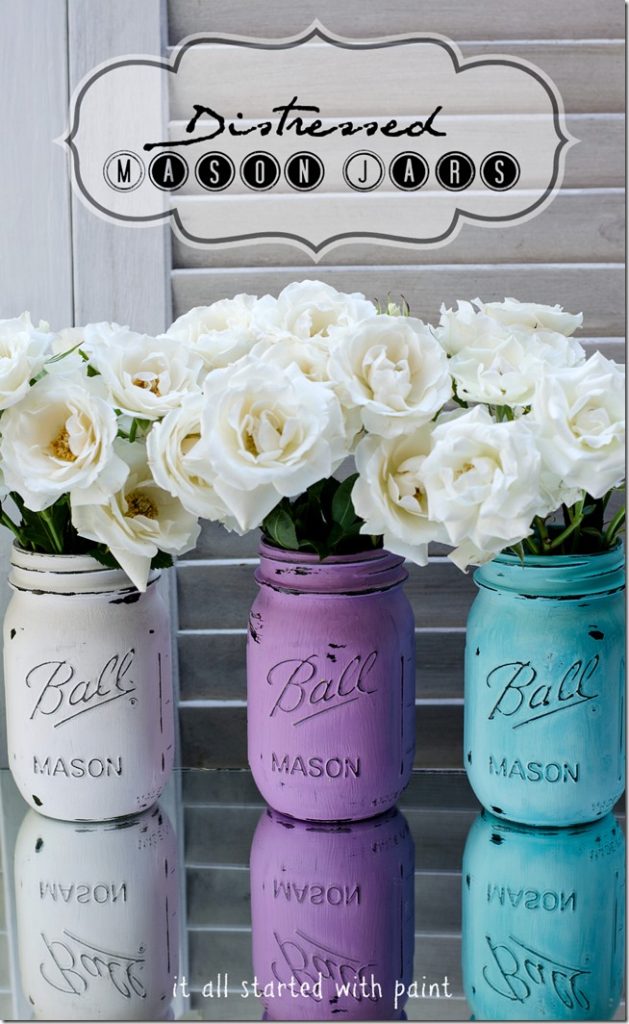 Mason jars are all the trend right now.   Canning jars are back in a big way this summer whether used for a rustic wedding table, candle holder or drinking glass.  These jars are perfect for displaying wedding flowers at a reception.  Distressed jars can add the perfect touch to your personal decor.  These are the perfect little DIY project to add a personal touch to your wedding.  You can make mason jars look old by distressing them with paint.
The pint size mason jar is the perfect decoration piece for your wedding.  These simple pained glass jars will add a beautiful touch to any wedding.  Brighten up a mason jar with paint and then distress it with a nail file.
Beautiful painted mason jars are the easiest DIY craft project.  Simply click the link below for a step by step tutorial on how to create these distressed painted mason jars for your wedding!
Distressed Painted Mason Jars from It All Started with Paint, click here for tutorial

Gallery: