Choosing the Perfect Wedding Dress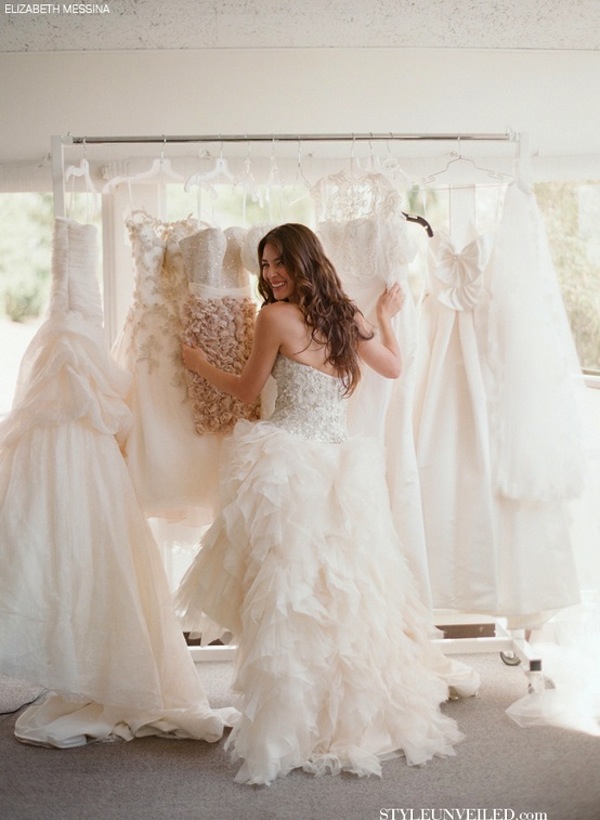 Aside from settling on your guest list and sending the "Save the Date" invitation, choosing your wedding dress is one of the first steps in your wedding planning experience.  We have all seen pretty dresses, but no one really talks about all the things that go into finding that perfect dress.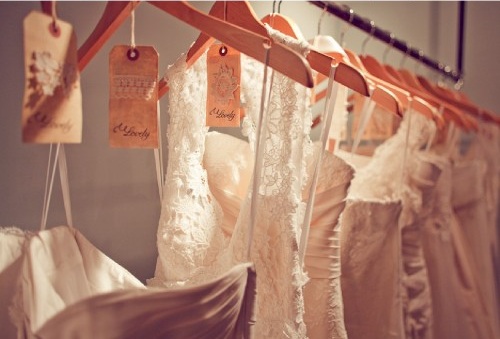 Schedule your first consult appointment:  Start looking as soon as you are engaged. Custom ordering dresses can take months, so plan ahead!
Support:  You will not need to bring anything to your first appointment.  However, bringing your biggest supporters, such as friends and family will be good for you.  A stylist will work with you and will know exactly what style will look best on you.  Dresses will be pulled to get an idea of what style you want/look good.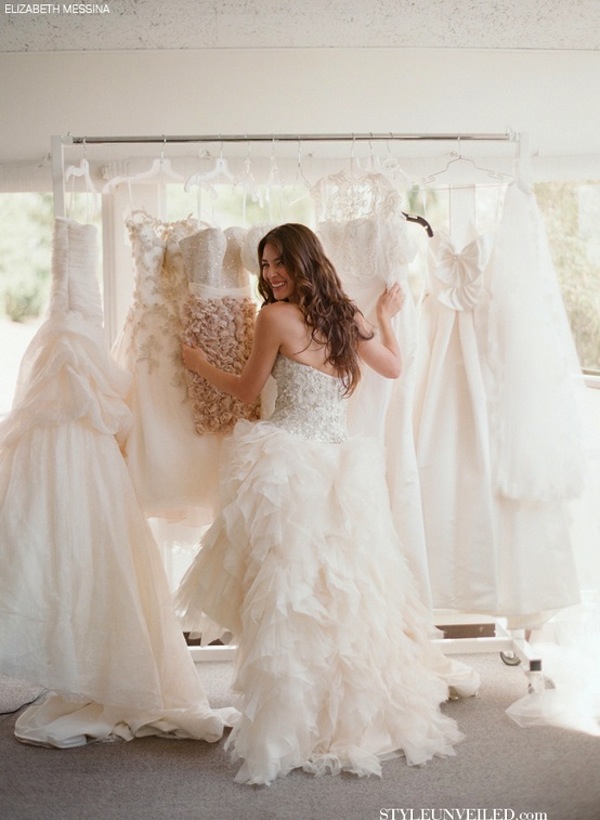 The process:  You will discuss all things regarding the weddings such as, colors, flowers, location, date, ect.  The consultant will take measurements and pull the dresses for you (6-9) and discuss likes and dislikes.  Anything you make a connection with, you will ultimately try on again with accessories.  Liking a style dress will result in more of that type being pulled for you to try on.  Ultimately, that will narrow down the dress!  Most of the time, the first appointment you book will result in finding the perfect dress.
Styling body type:  Brides come in all shapes and sizes – and so should their dresses.  A consultant will know how to make sense of all the different styles and determine which gown will fit and flatter you best.  Beyond that, there are several different dress styles that are available to brides.  Popular styles include,
A-line (flares out gently to create an A shape) – looks great on every body type
Ball gown (fitted bodice with large skirt) – best for tall and/or heavier girls
Mermaid (fit n flare) (fitted through bodice and hips with a gradual flare starting at legs) – great for anybody with curves or to create curves.  Not great for larger waistlines.
Sheath ( a straight cut that hugs curves) – Looks great on tall and thin girls
Ultimately, this is just a guide.  It is important to wear the dress you feel most comfortable in for your wedding.  It is not about perfect style but rather what you feel beautiful in.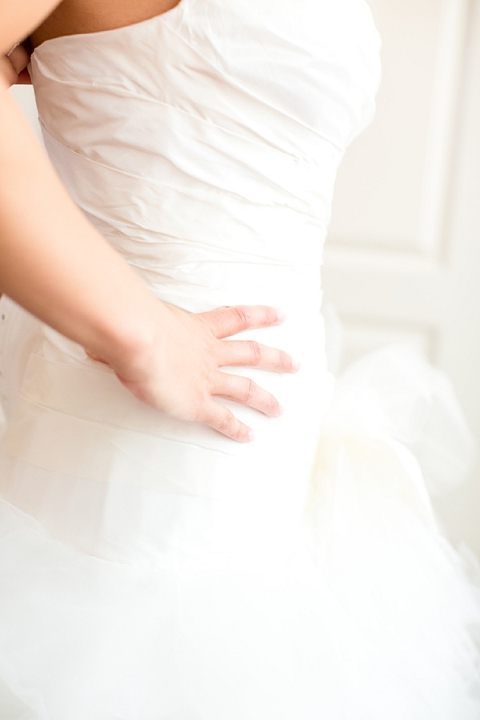 Budget:  Standard is set at 10 percent of the budget.  With that said, it is also important to note that every wedding budget is different and simple tweaking to another area can allow a bigger budget for a dress.
The Fitting/Alterations:  Alterations range in pricing depending on the experience of your seamstress.  It is also determined by the fabrics and details of the dress.  Include in budget.  This may range from $200-$700.
Accessories:  Once the dress is picked out, try it on with accessories.  Accessories range from a veil, jewelry, shoes and ribbon.  The jewelry should not make the dress but be part of the whole picture.  Keep to a minimum to avoid distracting from the dress.